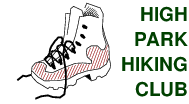 Balls Falls Winery Tour
Saturday July 19
Hike Leader: Howard Gibson
We promised a hike for July. Here it is!
This is a shortened version of our earlier Jordan Wine Tour. We visit the Calamus Estate Winery, and the Featherstone Estate Winery, then head back to the cars.
Vineland Estates Winery can be reached by aggressive hikers, but we have promised to take it easy.
We will finish the day off with a pub dinner at the Jordan House.
On the way to Jordan, we can visit Stoney Ridge Estate Winery which has a cheese cellar in addition to the winery. In the past, they have had bottles of something they are not allowed to call Port. In Jordan, there are all sorts of boutiques, as well as the Cave Spring Cellars. You should end the day with a full wine cellar.
Check out Map 4 in your Bruce Trail. Guide. You have a Bruce Trail Guide, right?
Directions
From Yonge and York Mills, get to the QEW westbound. Highways 401 and 427 or 403 should do it.
Keep to the left and continue on the QEW past the exit to Highway 403, across the Burlington Skyway.
Continue on past Hamilton.
Look for Victoria Avenue. This is the next exit after Ontario Street.
Go south on Victoria Avenue to the town of Vineland. Turn left at the lights at King Street.
Drive east along King Street until you reach the town of Jordan. Turn right at Nineteenth Street.
Nineteenth Street splits into Glen Road. Stay on Glen Road.
Watch on your right for Bruce Trail parking.
Park!
Here it is on Google Maps.
We will try to start the hike at 12:00 noon.
Remarks

This hike will be level 2 with some serious hills and stairclimbs. We will keep this one short, and hike at a fairly slow pace. The Twenty River valley should be gorgeous.