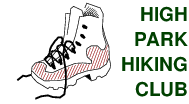 Après Hike
Contents
This is a social club. Part of the fun of being in a social club is socializing! This can be done on the hike. It can be done after the hike at a nice pub or restaurant. We need to know where these are.
Hopefully, this page is cellphone friendly. We should be able to surf it after the hike using personal devices. Nobody hikes with laptops.
We need a search tool for hikes on this page. Use the Find command to search for your hike! Feel free to contact us with any other places we can stop after hiking.
Belfountain Inn
This appears to be have shut down.
This is a small restaurant, with limited parking. There is no parking nearby. The food and beer are excellent. Their dinner menu and prices kick in at around 5:00pm. Finish your hike early!
Black Dog Pub
This is an excellent pub with lots of room, and a roof patio.
Caledon Inn
When driving down Airport Road, look for a practically unreadable gold on green sign for the James McCarty pub. If you reach Caladon East, you missed it.
The web page is Flash based and may not be cellphone friendly. We actually are interested in the James McCarty Pub. The pub is very small, but they have a large and very attractive patio. Sometimes there is an adequate pub menu. Sometimes they hand out their excellent dinner menu featuring Italian food.
The Church Pub
This is hard to read from a cellphone. It is an old church. They have a small dinng room and a small patio. The food and beer are excellent.
Ned Devine's Irish Pub
This is an Irish pub with an excellent beer selection, good food, a large dining room, and a rooftop patio.
The Fox Goes Free
This ia an English style pub with a good selection of beer, and good pub food.
Humber River Pub
| | |
| --- | --- |
| Phone: | 905.951.2200 |
| Website: | Facebook |
| Address: | 62 Queen St N, Bolton |
| Nearby Hikes: | Albion Hills, Forks of the Credit, Humber Valley Heritage Trail, Palgrave |
This is the old Black Bull. Historically, this is an English style pub.
Jordan House
This is a good pub, located within walking distance of the parking spot for all sorts of wine tour hikes. They have decent beer, and bar food.
Loretto Tavern
This is a very large Country and Western bar. They close early on Sundays, but not early enough to stop hikers. The Kareoke and line dancing are on Saturdays. They have bar food. If you have a lot of thirsty hikers, this is the place.
Mono Cliffs Inn
Across the road from Mono Cliffs park, there is a restaurant, and a small basement pub. The food is excellent. The website is flash, and poorly adapted to cellphones.
Mylar and Loretas
This is an excellent country restaurant. The roast pork dinner is their specialty. There usually is lots of room if you get there before 5:00pm.
Royal Coachman Pub
This is a very nice English style pub, with a patio in warmer weather.
The St. George Pub
St. George is a proper English style pub, with proper pub food, and quite a bit of space for large hiking groups.
Zappi's Pizza
This is an Italian restaurant with excellent pizza. The place is in the middle of Niagara and it is busy. You may have to wait for a table. They have a patio.