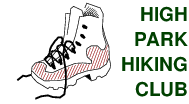 Niagara Wine Tour
| | |
| --- | --- |
| Date: | Saturday July 21 |
| Hike Leader: | Howard Gibson |
| Distance: | 8km |
| Pace: | Moderate |
| Difficulty: | Level 2 |
| Invitation: | Meetup |
| Start at Trailhead: | 11:30am |
Let's visit the Niagara Gorge, and some wineries.
Details to follow.
Directions
We meet at Yonge and York Mills. at 9:30am. From there...
Go north to Highway 401.
Drive west on the 401 to Highway 427.
Drive south on 427 to QEW Hamilton.
Follow the signs for QEW to Niagara Falls, and cross the Burlington Skyway.
Continue on the QEW to Niagara.
Shortly after you cross the St. Catherines Skyway over the Welland canal, the highway will fork. Keep to the left and follow Highway 405 to Queenston/Bridge to the USA.
Six kilometres later, on the right, exit the 405 at Stanley Avenue. Do not miss the Stanley Avenue exit! The next exit is the USA!
At the end of the ramp, turn right.
Proceed south on Stanley Avenue (Regional Road 102), looking for a left onto Whirlpool Road.
Turn left onto Whirlpool Road. Drive to the T-intersection at Niagara Parkway.
After about two kilometres, you will see a fairly large, open parking lot on the right side of the road opposite a golf course. There should be signs for Niagara Glen Nature Reserve, and a gift shop.
Park there.
According to Google Maps, this is Niagara Glen Nature Centre, 3050 Niagara Parkway, Niagara Falls, Ontario.
Après Hike
We will check out the following wineries...
We may add to this list on the day.
We will wind up at Old Winery Restaurant at 2228 Niagara Stone Road, Niagara-On-The-Lake, ON 905.468.8900.