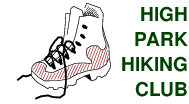 Joining HPHC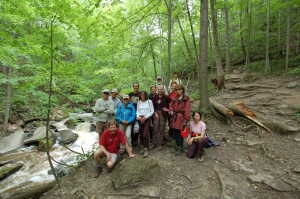 The High Park Hiking Club is for adults, 18 years or older. Otherwise, anyone can join. Memberships are cheap, and they are sold at the hikes and at the seasonal parties. They are good for the spring and the subsequent fall season.
The photo was taken somewhere near Grindstone Falls, near Waterdown.
Contacting Us
We are done hiking for the season, and membership is closed. We will re-open membership and start hiking again next April. Check out this website in March 2017, and look out for High Park Ski Club's Fun In The Sun (FITS) night.